CLEI Space Saving Experts
1963-2023 60TH ANNIVERSARY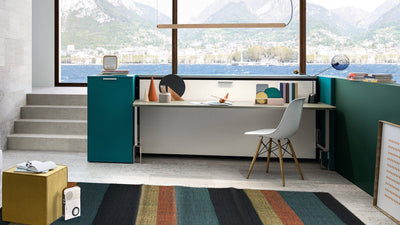 MULTI-FUNCTIONAL FURNITURE
Improving the quality of living.
We are proud to present what we think is a complete solution for any compact living need, quality, design and function are the main feature of the collection.
Vertical, horizontal, swivel and multifunctional wall bed that doubles as sofas, office desks, dining tables and storage units.